Yes, I've been taking my photos for the 365 Challenge, I just haven't gotten them off my camera yet!
I'm also participating in Scrap Off 2010 at DigiScrap Addicts (DSA). Here is my Week 1 layout:
And

Julie Marie

has a new kit exclusive to the Digichick during her month there as Guest Designer. The kit is called Color of Life and it's full of vibrant colors. It's perfect for 365 layouts too.
Here's a layout I did with it: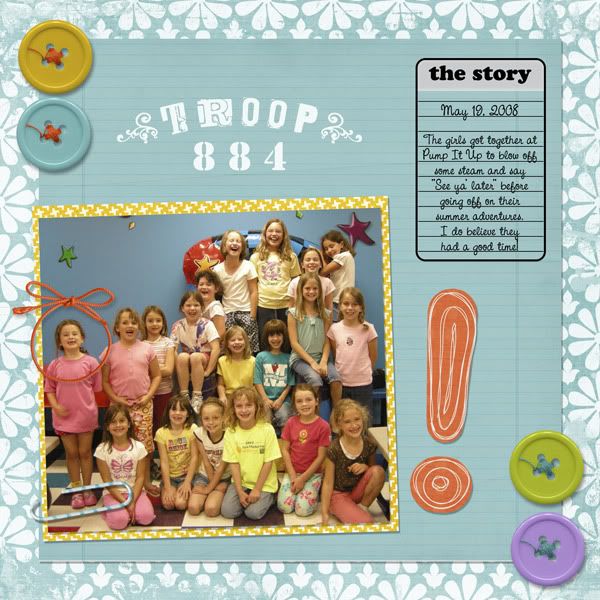 She also has another awesome kit at The Digichick called Snow Berry. I love the colors and the cute little scarf.
And here's a layout I did with it: