Here's a layout with my photos from Week 2. I used the Faith Hope Love CURE kit by Simply Susan with a template by Chrissy W. The clocks are from the DSA Scrap Off 2010 kit (which I didn't win by the way).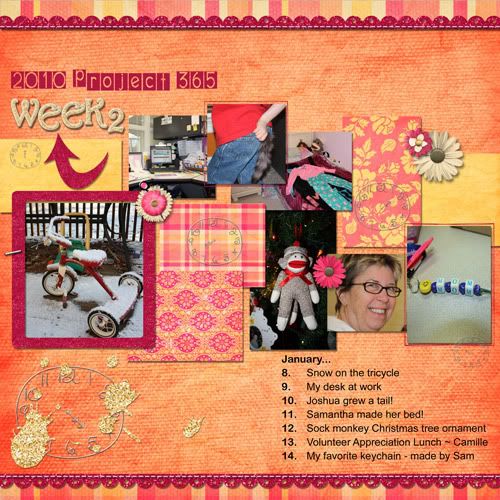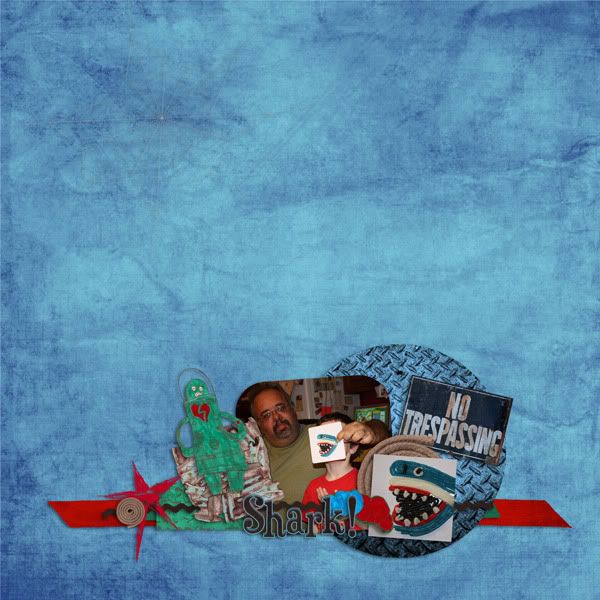 This one is using Graffit Grunge by Kreative Karma.
It's snowing here again right now. It snowed yesterday too and we had ice and freezing rain. So when you see the photos from this week, you'll see how deep the tricycle is buried in snow this time! School was only open on Thursday of last week. They'll probably be out a few days (at least) this week as well. Their logic here is that, if it's not safe for the school buses in every area of the county (which is wide-spread), they close all the schools in the county. They already don't get out until June 18th, so the more time they miss due to snow, the greater the likelihood that they will be in school even later into June. Ugh. Since I grew up where snow is the norm, I don't recall ever missing a day of school. It was the student's responsibility to get there, bus or no bus. So rest assured, we were always there! And the city buses didn't stop running for anything either so there was always an option. Oh well, let it snow!